Corporate
Smart Building Strategies LLC (SBS) is a small business headquartered in Northern Virginia.  We specialize in Building Commissioning (Cx) and Energy Management services.  Our company is a member of the US Green Building Council (USGBC), AABC Commissioning Group (ACG), and Energy Management Association (EMA). After many years of experience in the industry and serving clients and  their projects, Mr. Vahid Kompany and Mr. Kourush Afsharjavan, established SBS in January 2015, with client satisfaction at the top of their mission. Since then, We have maintained a history of continual and long term professional relationship with our clients. At SBS we have built a reputation of remarkable teamwork and leadership in completion of multi-disciplined tasks.
Philosophy
We strive to maintain long term professional relationships with our clients by understanding their needs and providing continuous support to their facility needs. We pride ourselves on our client satisfaction and loyalty.  Clients' satisfaction has always been our primary objective and we endeavor to maintain and improve our high standard practice by actively adopting more efficient methodologies and implementing innovative approaches to assist our clients optimize their facility performance and energy efficiency. We strive to understand our clients' needs and find efficient and viable solutions for their problems. We  continuously strive to deliver on time, within budget, high quality services. Our team always employ a proactive approach towards ensuring customer satisfaction. We are committed to providing the highest quality services to our clients and in order to keep this pledge, we make a conscious commitment not only to facilitate quality control in the project throughout its completion process, but also to apply quality control principles to its internal project management practices.
Meet our Leaders
With years of experience in building commissioning, energy management, and building systems design, they have brought their extensive leadership skills into the day -to-day business practice and have engraved their vision into our corporate philosophy.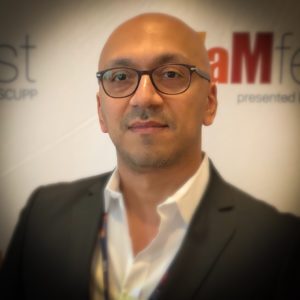 Vahid Kompany, PE
Co-Founder & Director of Operations
Accomplished Senior Mechanical Engineer, Mr. Kompany has demonstrated his ability to deliver mission critical projects for over 15 years. Focused on commissioning and energy management services, he has assisted federal agencies for compliance with green initiatives mandates and executive orders.  Mr. Kompany  is a Licensed Professional Engineer, USGBC LEED Accredited Professional (LEED AP), certified Commissioning Authority by AABC Commissioning Group (ACG), and Certified Energy Management Professional (EMP) by Energy Management Association (EMA). He is at forefront of daily business operation and provides personalize professional experience to the clients.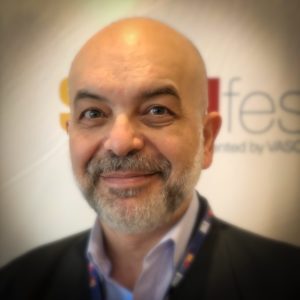 Kourush Afsharjavan, PE
Co-Founder & Director of Engineering 
After more than 27 years of professionally providing design, project management, and quality control for multidisciplinary Team of Engineers and architects from schematic design to construction phase of projects, Mr. Afsharjavan has focused his effort towards assisting clients with their commissioning and energy management services need since 2011. He is a registered professional mechanical engineer in several states with more than 34 years of experience in various fields of engineering and HVAC design background. Mr. Afsharjavan is a Commissioning Authority certified by AABC Commissioning Group (ACG), and USGBC LEED Accredited Professional (LEED AP).
Next Steps...
Consider us as your partner not your consultant. Let us know how we can help!