Decades of experience addressing challenging issues
Our experienced and exemplary staff has been providing Commissioning and Energy Management services for over 10 years. Our professional personnel possess years of experience in the design, analysis and testing of building energy using systems.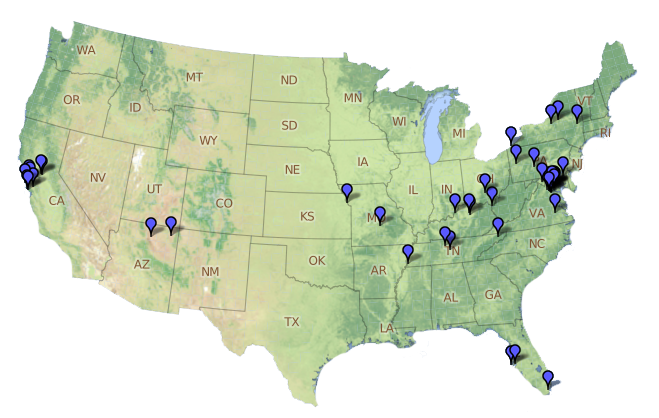 Projects
Our Staff have performed commissioning and energy audit for many Federal, State, and Local government projects nationwide as well as international. This map represents locations of the projects that our staff has provided commissioning and/or energy audit services.
Read More
Experience
More than 30 years of experience in the design of building systems
Extensive experience performing commissioning and Retro-commissioning services on millions of Sq.Ft.
Vast experience providing Energy Audits and Conservation Studies
Extensive experience in providing USGBC LEED Commissioning services
Extensive experience in the operation and troubleshooting of HVAC and controls
Need more info?
Let us know if your would like to obtain a  copy of our capabilities statement.